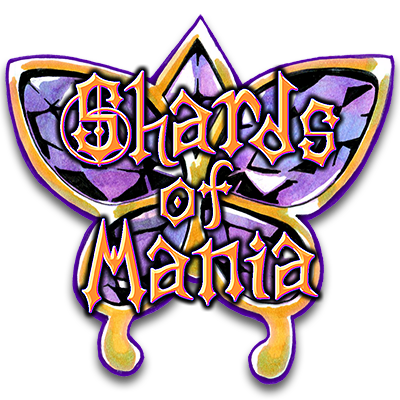 ---


Credits
Music:
The Eternal Longing (Princess Alteya's Theme)
by @nevyk1984 (Kevin Namikata of Fictium Sound Design)
Graphics:
---
About
Shards of Mania is an ongoing multimedia dark fantasy project inspired by retro 80s and 90s media. After an apocalyptic event, survivors of the city of Elysia work together to restore the fading power of the last shards of Mania and awaken Princess Alteya from her deep slumber.
Potential CW: violence, some gore, some nudity, alcohol use, adult themes, mild sexual themes, religious themes
Note that despite the presence of nudity and sexual themes we will not be producing 18+ content.
---
2021-2022 Goals
Current tasks: Designing characters, settings, set pieces, etc.
We are currently in a pre-production state. Our Phase One goals are to build our brand and establish a following of like-minded supporters while producing art and other promotional material.
---
Cast
https://www.newgrounds.com/playlists/view/3e0d6d7feebcf0383060e6770b940f7d